Storage Hampstead nw3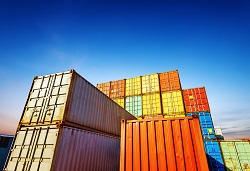 Self Storage in NW3: What Are the Advantages?
Are you in need of extra storage space but don't have anywhere to go? Look no further than Hampstead Man and Van's Hampstead storage, located in the NW3 region. Our self storage can help you free up much-needed space, reduce clutter, handle delays when moving and more.

Our facility offers a flexible solution to all your storage needs. You can choose whatever size unit you need for however long you require it, allowing for an accommodating experience. What's more, we guarantee that your goods will be safe and secure during their stay at our facility.

Along with helping you save time and money with your move, using our self storage also means that you don't have to rush when transferring goods. Many people find themselves having to move quickly - sometimes before they are ready - and this can lead to additional stress and hassle. By opting for Hampstead Man and Van's Hampstead storage, however, you can take as long as you like over the transition.

If you're interested in learning more about our Hampstead self-storage services, then why not get in touch today? We offer free quotations on all of our services and are always happy to answer any questions or queries that you may have regarding secure storage options. You can reach us on
or via our website.

Why Choose Our Self Storage Services?

At Hampstead Man and Van, we believe in providing a high-quality service for customers who require extra space for their goods temporarily. Whether it's during a relocation project or when simply getting rid of clutter that won't fit into your home, self-storage is ideal for project and budget management alike.

Firstly, we offer highly competitive prices which make us one of the most affordable businesses in the area to rent out a secure storage unit from. Our staff are also highly trained professionals who understand the importance of looking after customers' belongings properly. As such, we provide ongoing maintenance checks throughout the duration of your unit hire agreement so that everything remains safe and secure while it's in our care.

Unlike many other providers, we always strive to remain flexible when it comes to customer requirements. That means if you need more space or would like to adjust your hire period then all you need to do is let us know - there's no hidden fees or additional costs involved with changing your rental agreement with us!


Hampstead Storage Has Never Been Easier!

With such a wide variety of spaces available at Hampstead Man and Van, there is something suitable for everyone when it comes to finding extra room for their belongings - from large documents or furniture items all the way down to small boxes full of items that simply would not fit in a traditional home environment! It's easy to move your items into one of our units too; simply tell us what date and time works best for you and we'll make sure everything is ready before then so there's no worry involved with getting everything done on schedule!

Finally, we also offer 24/7 access to all of our units meaning that if any urgent items are needed they can be retrieved whenever required - even outside of normal business hours! For more information on our Hampstead storage services please contact us directly either by phone on
or via our website where one of our friendly team members will be able to answer any questions or queries that you may have about how we can help make your move simpler for less!
---